Money Hawk: 10/28/16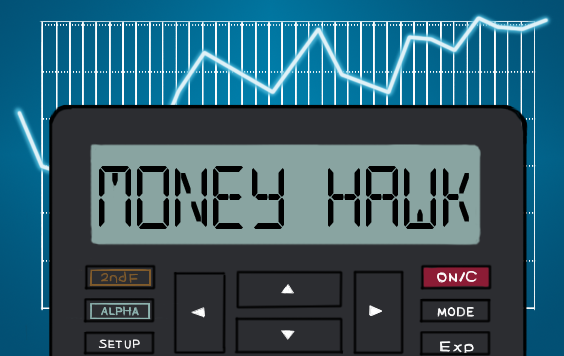 Hang on for a minute...we're trying to find some more stories you might like.
Money Hawk is a weekly finance and investment blog by Zain Habib and Matt Gazall. While Habib and Gazall are market enthusiasts they are not licensed professionals. The views and opinions expressed in this article are those of the authors and do not necessarily reflect the views and opinions of the Central Times.
---
People say money can't buy happiness but we've always found that piece of mainstream wisdom to be distorted. The notion of living paycheck to paycheck seems unnecessarily stressful. You are never too young to invest and start saving; compound interest is a magically powerful thing and sooner or later you will reap the benefits of financial freedom. Yes, investing can seem intimidating, and there are experts out there who seem to speak a whole different language, but don't be scared by fancy words and complicated charts. It will take time, but you have to constantly be thinking about the future and the end goal of financial freedom. There is no get rich quick in this industry, investing takes time, patience, and money; there is no easy way out, but in the end you will be glad you started at this age and maybe even regret not starting sooner.   
For young investors trying to take an active hand in managing their money, the first step to achieving success is to invest. We're not talking about throwing your paychecks into some savings account, because the reality of it is that your savings account isn't invested in anything. You do earn interest on your money, but it's a miniscule 1% at most.  The real way to make money would be to invest your money directly into a low fee index fund. This is a electronically traded fund that tracks the overall performance of the market, usually the S&P 500 index or the Dow Jones Industrial Average is a good idea. These are just a collection of some of the biggest companies that have stock available for public investment. To get started on your path to financial freedom we suggest opening an account via a retail broker such as E-Trade, Charles Schwab, or TD Ameritrade. These traditional brokers are a good start for inexperienced investors because they come with tools that help you invest, as well as access to real professionals.    
We recommend shying away from handing your money over to a fund run by a so called professional as the fees that you will be charged for the management will really harm you over the long run. There's really not much to manage when you invest in an index fund; the best advice is to always think long term. Historically speaking, the market will return 8-10% annually, but be prepared to go through some emotional roller coasters along the way.
Keep in mind that you are in it for the long run and the intra day trading (day to day market activity) is just noise and not something you should focus on. Most of the time it is completely random and highly difficult to profit from. Staying fully invested for the long term has many benefits such as the opportunity to ride out highs and lows. You don't have to be an expert trader to pick off the low of the market, you just need patience.