Naperville Central welcomes new staff members for the 2019-2020 school year
New staff member Tony Colletti shares a few fun facts about himself with the Central Times.
Q: What department are you a part of and what is your official role?
A: Student Services, as a school counselor with roughly last names Ra-Sh.
Q: What did you do before you came to Naperville Central?
A: I was a special education teacher at a school that's a little bit north of here [Naperville North].
Q: Where do you go to college?
A: So my undergrad was at Southern Illinois University-Carbondale. And then I got my endorsement for special ed at Roosevelt University. And then since then have gotten masters at American College of Education. Olivet-Nazarene University, and most recently, Louis University.
Q: So any prior jobs that you have had or activities?
A: I played football in college. And while doing that, I was a secretary in the education department.
Q: What do you like to do? What are your hobbies?
A: I'm a huge, huge movie, food, and Chicago sports fan, minus the Cubs. And I want that very, very clear.
Q: So What inspired you to become a counselor?
What inspired me to get into education was to be a positive influence on as many people as possible. And so my time in special ed allowed me to do that. But it limited who I could work with. And it was a very rewarding job. Very challenging job. But this is a career path now where I can see nearly five times as many kids so the potential to make a bigger impact.
Q: Are you involved in NCHS activities?
A: I coach football and boys track.
About the Writer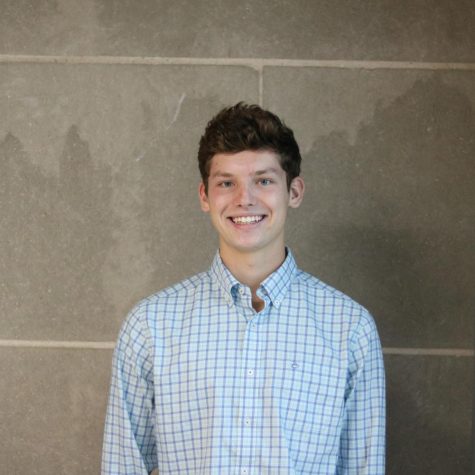 Richie Holmberg, Jr., Sports Editor
Richie Holmberg is a Senior at Naperville Central High School. He serves as the Sports Editor and an Opinions Columnist of the Central Times. He has played 4 sports at Naperville Central, including Football, Baseball, and currently, Bowling and Track and Field. He is a member of the Scholastic Bowl team, National Honors Society, and French Honors Society. Outside of school, Richie enjoys to cook and learn about food.