No summer break: Teachers' second jobs
As summer nears for Naperville Central, students and teachers arrange their seasonal plans. Concert tickets are purchased, college visits are planned and some teachers are preparing for their Summer jobs.
Jeff Placket, counselor, has a summer job every year. For nearly 20 years, he has managed pools in the Naperville area. This year will be his second at Naper Carriage Hill Swim and Racket.
"It started as a way to make some extra side money, and it has turned into something that I now enjoy.It gives me something to do in the summer," Placket said.
He was able to learn the trade from a teacher after working with him since his teenage years as a lifeguard. Along the way he was able to become a manager.
"The guy I was working for, who was a science teacher himself, started helping him do small maintenance projects and learned the water chemistry and basic pump operations and it grew over time," Placket said.
He is one of the few pool managers at Central, along with Michael Wilson, social studies teacher. He is a newcomer when it comes to managing pools with only two years under his belt
"They call me a pool manager," Wilson said. "It's some maintenance on the equipment, scheduling lifeguards and making sure the pool is safe and operational."
HIs previous nine years were spent as a summer school teacher, but he changed over to Stillwater Club to give himself some levity and a change of pace.
"It's exhausting teaching from the end of the school year and then teaching U.S. history for six hours everyday. It's a lot." Wilson said.
Although Wilson has changed his original summer job, Mike Albiniak, social studies teacher, has taught summer school for 16 out of the 18 years he has been a teacher
"When I was originally hired the pay wasn't great, so it was a way to supplement income," Albiniak said. "You get used to the income and 16 years later I'm still doing it. I wish there was a great noble reason for doing it."
Albiniak has also enjoyed the different style of teaching summer school allows. For six hours a day he is able to get through large amounts of educational material. This can cause complications, but he tries to keep it interesting for the students in class.
"You get through a weeks worth of material in just that one day," Albiniak said. "So the trick is, you gotta mix it up. Powerpoint, then a video, then group work. You really gotta mix it up,that's the biggest challenge."
Although some teachers work their summer jobs only during their off season, Patricia Adamatis has actually doubled up. She works at a golf course during her weekends, and teaches during the weekdays. During the summer, she works exclusively at Prairie Landing Golf Course
"I drive the beverage cart, I work at the halfway house and serve banquets," Adamatis said. "The [banquets] I do all year round. During the summer I do the other stuff."
Her history at the golf course is more complicated, as she worked there 20 years ago and returned three years ago to resume working there.
"I was looking for something fun and mindless to do 20 years ago," Adamatis said. "So I got hired to drive the beverage cart, which I did for a year. But then I got married and pregnant and quit doing that."
She returned after many years and resumed what she was doing before. It helped her keep busy and enjoy herself
"I'm not making millions of dollars there," Adamatis said. "I just like working. I was looking for a job that wasn't about the money. I wanted to have fun. I like to be around people, so that job suited me."
She often times will get recognized by students from Central or by friends while working at Prairie Landing, but enjoys seeing the familiar faces.
"It's funny, I always know people at the weddings we host," Adamatis said. "They like to make fun because I always know someone."
The staff members running pools will often hire students they know at their pools. It helps build trust and familiarity with employees right from the start.
"Last year I hired some kids I had in class, because I trusted them," Wilson said. "They didn't even really need to interview because I knew they were good workers."
Plackett searches for similar qualifications in his student turned employees at Naper Carriage. Students that can be trusted and good workers.
"I want people who are good working with children[and]patient in enforcing rules," Placket said. "And quite honestly, I want kids who will be a good part of the team and that I can enjoy."
Enjoying the job is a common thread for all the teachers, even for Albiniak who continues to teach. The longer day allows him to teach more and get rid of the normal daily interruptions
"My favorite thing is teaching," Albiniak said. "And just when you're getting into things, the bell rings. It's hard to get back into things the next day. During summer school you've got that extended period and you can really get into things more."
About the Writer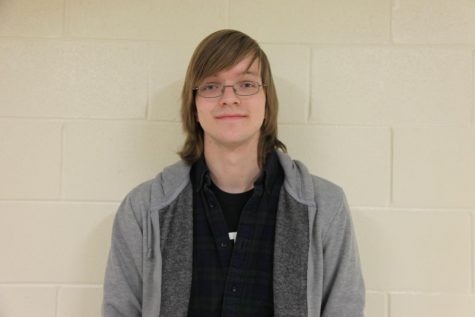 Blake Preston, Staff Writer
Blake Preston is a senior at Naperville Central and is looking forward to his first year at Central Times as a staff writer. He's excited to improve his writing and learn about journalism. At school, he's involved in Writer's Block, and Truthseekers. In his free time, he enjoys watching every movie he can and spending time with friends. In college, he wants to study film and writing.
"Isn't it enough to see that a garden is beautiful without having to believe that there are fairies at the bottom of it too?"
~Douglas Adams
Contact Information:
[email protected]