November is here, meaning pumpkins, baking and hayrides are back. You don't need to travel to faraway places to feel the holiday spirit right here in Naperville. Here's where to go and what to do to experience your favorite fall activities:
Visit Johansen Farms Petting Zoo for your favorite animals. One of the best parts about fall is going to a petting zoo and seeing all the adorable little sheep and goats. The cool air will only make you want to cuddle them even more.
Visit Konow's Corn Maze. Everyone knows fall is the season for pumpkin picking, but corn mazes? Double the fun. Konow's houses two giant corn mazes (pets allowed), evening campfires, rides, an animal barn and more.

Visit Cottonwood Farm. We all love the good ole' hay rides as the air starts to chill and with the holidays on their way. Go on the hayrack rides, pony rides, and Ghost Town Rail Road for pumpkin field, tractor maze and more.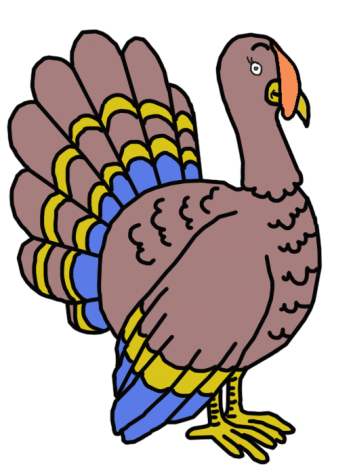 Go volunteer or fun in the Turkey Trot Nov. 24. Time to burn off that energy before stuffing yourself full of Thanksgiving dinner. Join others in the Naperville community for the annual 5k or volunteer your time for the season of giving. Hey, you might even see your old junior high teachers there.
Bake an apple pie. Now this one is a real classic. The smell of warm apple pie baking in the oven is a surefire way to keep your house feeling like home sweet home. Not to mention that your stomach will thank you afterwards.
Host a friendsgiving. It's time to dish out the roasted turkey, mashed potatoes, stuffing, warm pies and unlimited dessert. If you do this, we can guarantee you'll be MVF (most valuable friend) of the group.
Jump in a pile of leaves. Ah, just like the old days. Rake a nice pile of leaves and jump in it when Mom's not looking…
Treat yourself to a candy apple. Apples are in season, so top 'em off with your favorites: crushed Oreos, peanuts, M&Ms, toffee, mini marshmallows or or the original plain caramel.
Bake pumpkin bread and snickerdoodles. Or get creative with twists on recipes such as cranberry apple upside down cake, apple cider donuts, pumpkin oatmeal cookies, sweet potato cupcakes, pumpkin cannolis, pumpkin cheesecake and apple banana cupcakes. You never know what your new favorite is going to be!
Try pumpkin spice everything. Pumpkin spice lattes, pumpkin spice Nonni's Biscottis, pumpkin spice Milano cookies, pumpkin spice Chobani Greek Yogurt, Lindt Lindor pumpkin spice Milk Chocolate Truffles, Pepperidge Farm Pumpkin Cheesecake Cookies, Pepperidge Farm Pumpkin Spice Swirl Bread, Dreyer's Slow Churned Pumpkin Patch Planters Pumpkin Spice Almonds, Kellogg's Pumpkin Spice Frosted Mini Wheats Pumpkin Spice Cheerios…We're all a little basic sometimes.
Go camping. Enjoy your time in the outdoors before the temperature drops in time for winter. Bring your friends or family and go on scavenger hunts, roast marshmallows by the campfire one last time and look at the stars.
Make hot chocolate and curl up with a movie. Hot chocolate will never go out of style. Top it with marshmallows and whipped cream, get cozy in your favorite fuzzy pajamas and you are all set for your movie. "A Charlie Brown Thanksgiving," anyone?