Movieday Tuesdays 11/29/16 – 12/5/16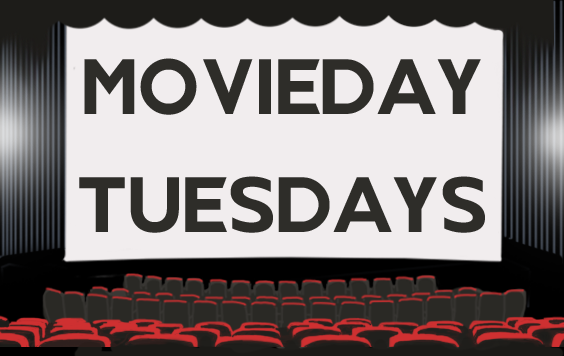 Hang on for a minute...we're trying to find some more stories you might like.
Movieday Tuesday is a weekly blog on cinema news written by Blake Preston. The views and opinions expressed in this article are those of the author and do not necessarily reflect the views and opinions of the Central Times.
---
1. Amy Schumer Is Barbie!
This was a weirder piece of news. Apparently, Sony is developing a live action Barbie film and has casted Amy Schumer as Barbie herself. The film is reportedly going to be a commentary and poke fun at the whole idea of Barbie and the "perfect woman" idea. I had no idea this was in development. I'm actually interested in this film considering the fact that it's something I wasn't even in the know of.

2. Aquaman Pushed Back
I'm one of the half dozen Aquaman fans on this planet who actually cares about this, but my blog, my posts! The Aquaman film has moved from July of 2018, to October of 2018. Not a huge shift, but interesting that the shift is only a few months. Maybe it's weather conditions they changed it for. Film companies have an idea as to when a cold or rainy or hot season is coming and maybe they want a specific season look for the film.



3. Guardians Of The Galaxy Vol. 2 & The Mummy Trailers
Guardians Of The Galaxy was an unexpected hit of 2014 and its sequel is Marvel's next film. It's trailer just released and it looks as weird and funny as the first. An interesting thing of note though is not anything in the trailer, but how it was made. The director said he purposefully had them use only footage from the first half of the film in order to keep people in more mystery about the plot. I think that's really clever and it's a good idea. Don't reveal the plot of the film in the trailer, just tease some fun and action and people will come.
The Mummy, due out next year also got its first trailer. It's a remake of the The Mummy starring Brendan Fraser which came out near a decade and a half ago. It's supposed to be the first film in a series of monster themed movie universe. I like the idea of a shared monster movieverse, but this is Universal's third attempt at this idea in a decade. They tried doing it with Dracula Untold, and I Frankenstein. The latter known for being comically bad. I hope it does well but it's going to be hard to beat the Brendan Fraser film.


4. TRANSFORMERS 5 TRAILER
Yeah, that was all caps. Because this trailer basically yelled me out of sleep. As I'm writing this, the trailer for Transformers: The Last Knight just came out. I've watched it twice. Not out of fear of missing something, but just from how cool it was. None of the Transformer movies, are good. BUT. I still kinda love them. Its nostalgic for me considering that I grew up with the toys and the first film came out when I was around 7 or 8.
Just a few highlights on the trailer. Nazis. Unicron. And something that made me actually yell out: evil Optimus Prime. But something of actual interest is how secretive they've been over this film. No real plot has been given out about the movie and this trailer doesn't reveal anything either. But all the films have a history of doing that. They show off the action and special effects, and never the plot or characters. And why is that? Because it never matters, and it's never good. No matter how bad this movie is, it'll make an enormous sum. Will it be good? I doubt it. But I will at least get to nerd out and see giant robots punch and shoot. I'm easy to please.